Combat Sexual Dysfunction
The Female Shot is a regenerative injection designed to combat sexual dysfunction. The shot harnesses the power of platelet-rich plasma (PRP). The PRP is derived from your own blood, and it's rich in growth factors. As a result, it helps promote:
Increased circulation
Improved sexual health
Enhanced sexual stamina
BONUS: The Female Shot even helps alleviate incontinence.
Benefits of the Female Shot
Before you receive your Female Shot, you'll first need to give a blood sample. This is what will be used to create your PRP injection. If you choose not to use your own PRP, you can opt for Vitti-PURE PRP from Vitti-Labs which utilizes umbilical cord tissue to provide a support matrix abundant in young growth factors supporting repair in the patient. This solution offers rich biological materials and growth factors while bypassing the drawing and spinning of blood, expensive equipment, maintenance, and extensive patient waiting times. Vitti-PURE Labs only accepts bio-ethically donated birth tissue from healthy consenting mothers in the United States who have passed a comprehensive background check, blood screenings, and have full-term, live C-section births. Once the Female Shot is prepared, the desired area will be numbed, and then the injection administered.
Noninvasive Treatment With No Downtime
After your shot, you're free to go on with your daily activities. There is no downtime required. You can even engage in sexual intercourse the same day as your shot!
Virtually Free From Side-Effects
The Female Shot is derived from your own blood, which means there are no synthetic ingredients in the injection. This also means the risk of allergic reaction or rejection is incredibly low.
Medication-Free Treatment
The Female Shot doesn't carry the same risk of side effects medications do.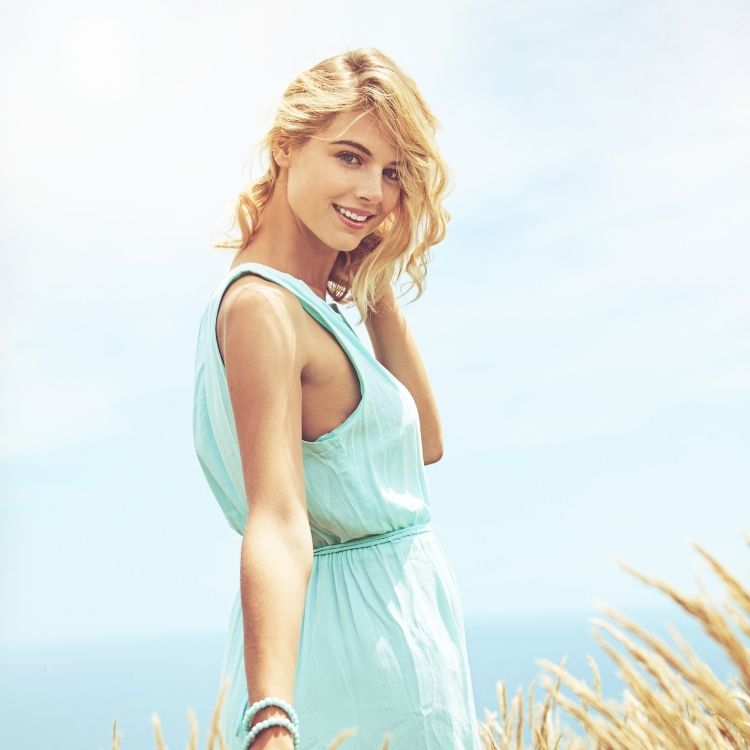 Is the Female Shot Right for you?
At Encompass Wellness & Aesthetics, our team of specialists are here to help you get the relief you need. Whether you are considering hormone replacement therapy or the Female Shot, we are here to help you on your path to sexual wellness. To book your consultation contact us at (405) 254-3000 and request an appointment today!
A Multi-functional platform delivering life-changing women's wellness therapies.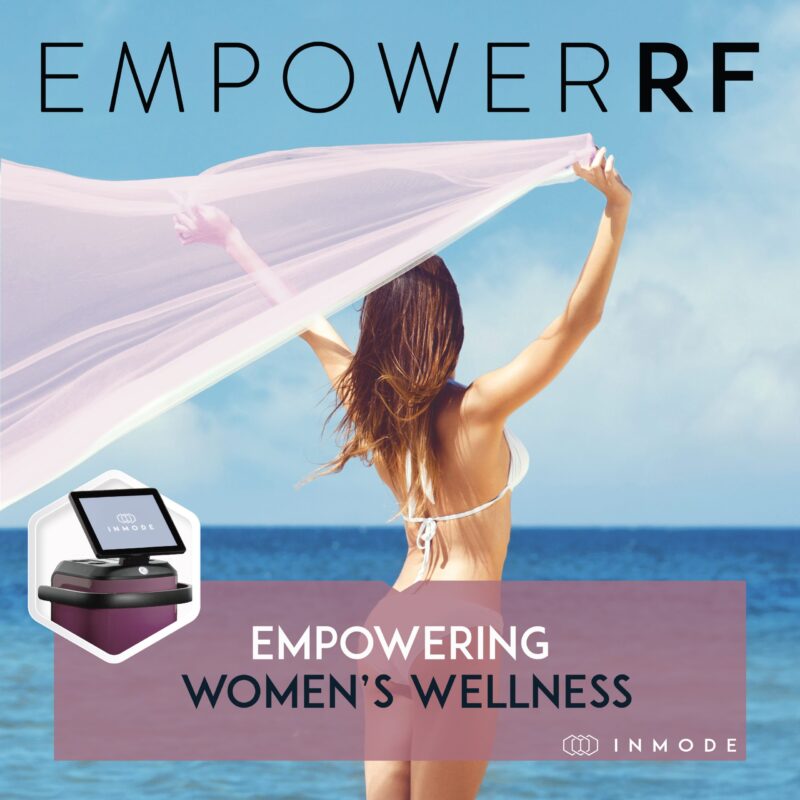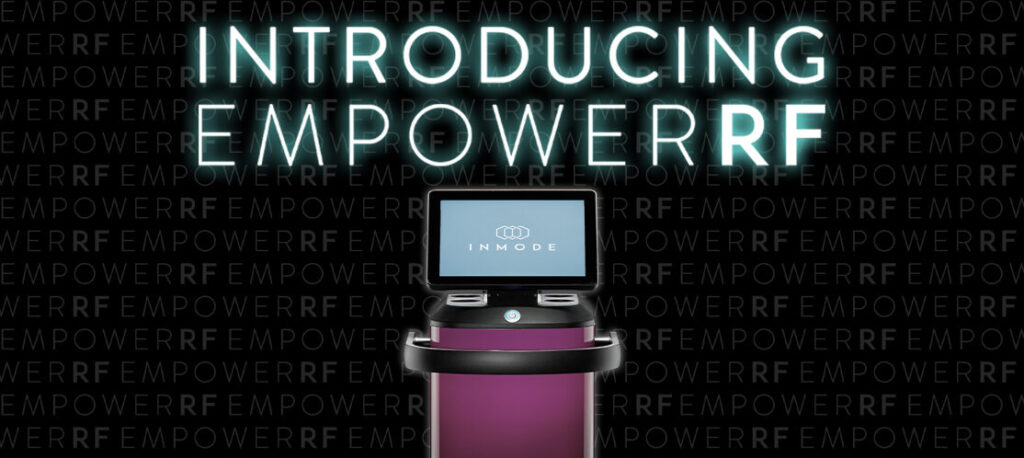 EmpowerRF is a multi-functional platform delivering life-changing women's wellness therapies. It is the most advanced solution leveraging multiple technologies, including fractional coagulation, sub-necrotic heating, and muscle stimulation, to treat a broad range of conditions, such as blood circulation, pain relief, stress, urge, and mixed urinary incontinence (SUI) and pelvic floor weakness.
Leverages multiple complementary energies:

intravaginal electrical muscle stimulation (EMS)
sub-epithelial fractional radiofrequency
bipolar radiofrequency

Synergistic technology handpieces provide customized, layered procedures to address a broad range of issues
Versatile in-office system quickly delivers targeted, effective, and safe therapies
Restore patient self-confidence and quality of life without surgery or prolonged downtime.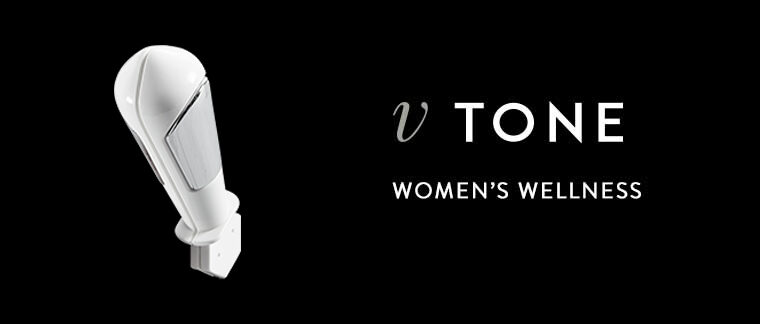 Highly efficacious, non-invasive procedure administered in-office to strengthen weak pelvic floor muscles and improve urinary incontinence symptoms.
Single use, two-sided tip inserts quickly and comfortably into the vaginal canal.
Restore patient self-confidence and quality of life without surgery or prolonged downtime.
Urinary Incontinence
Weak Pelvic Floor Muscles
VTone is a gentle, FDA cleared technology designed to provide intravaginal electrical muscle stimulation (EMS) and neuromuscular re-education to rehabilitate weak pelvic floor muscles, and address stress, urge, and mixed urinary incontinence.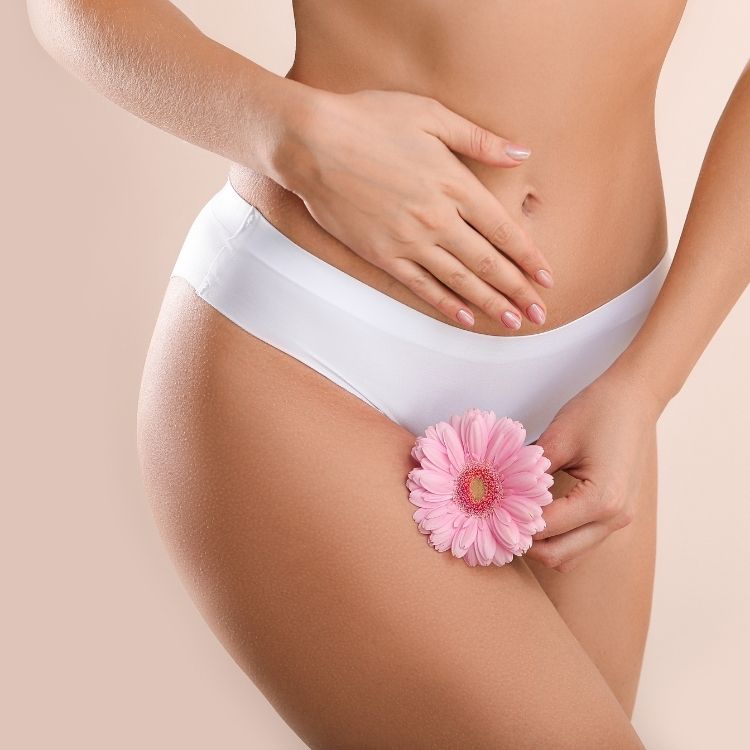 Morpheus8V is a fast and effective bipolar radiofrequency technology that provides a wide range of customized solutions. Fractional tissue coagulation up to 3mm depth, allowing doctors to address multiple procedures.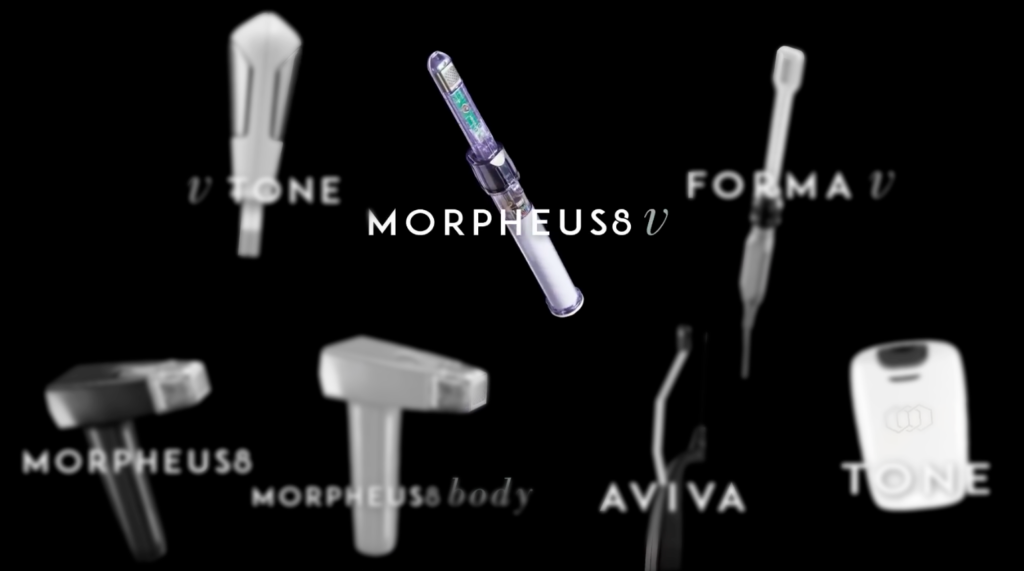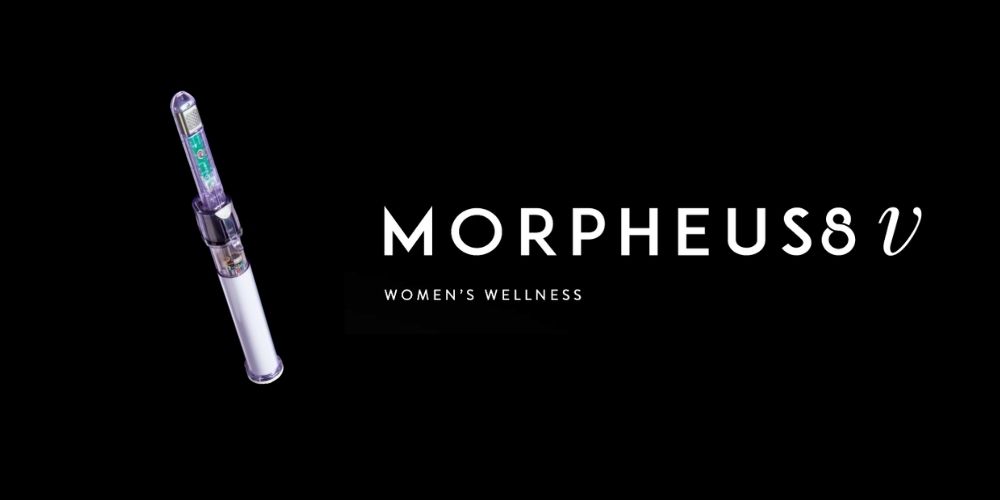 Delivers bipolar RF energy up to 3mm in depth through a matrix of 24 thin gold-coated microneedles.
Leverages clinically proven electrocoagulation and fractional bulk heating to deliver temperatures that induce tissue coagulation and collagen contraction.
Versatile procedure provides customized safe treatments.
Restore patient self-confidence and improve quality of life without surgery or prolonged downtime.
Areas of Concern with customized procedures.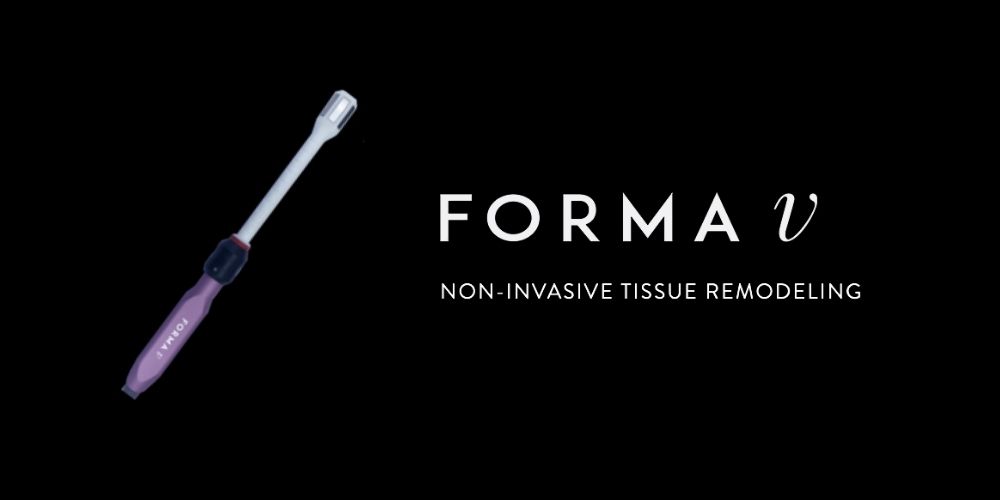 Comfortable and safe treatment providing uniform deep heating for tissue remodeling.
Indicated for relief of muscle aches and improved local blood circulation.
Quick results with continued improvements over time.
Women's Wellness
Addressed areas of concern with tailored treatments.
Improve the skin's overall appearance with smoother skin and a more radiant glow.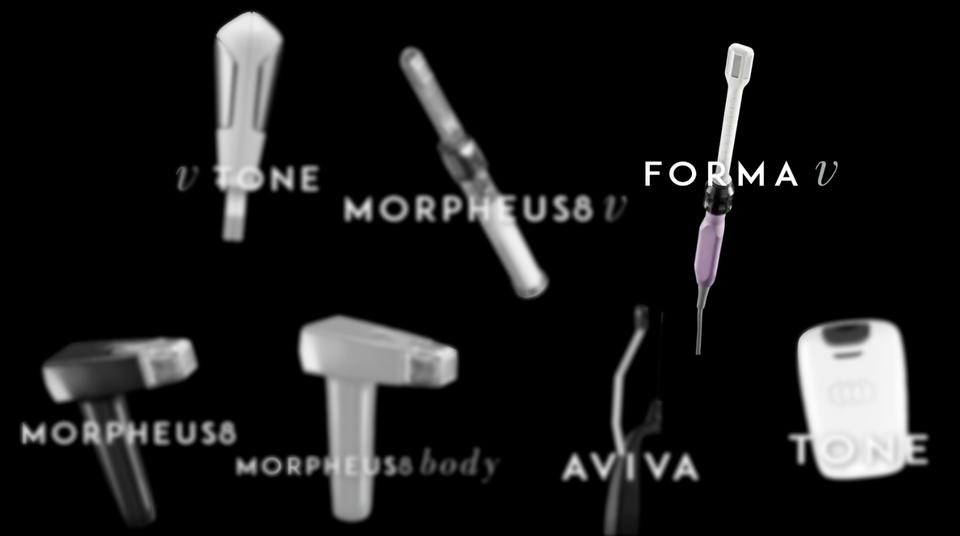 Morpheus8 is a safe and effective minimally invasive modular RF fractional solution for full body subdermal adipose remodeling.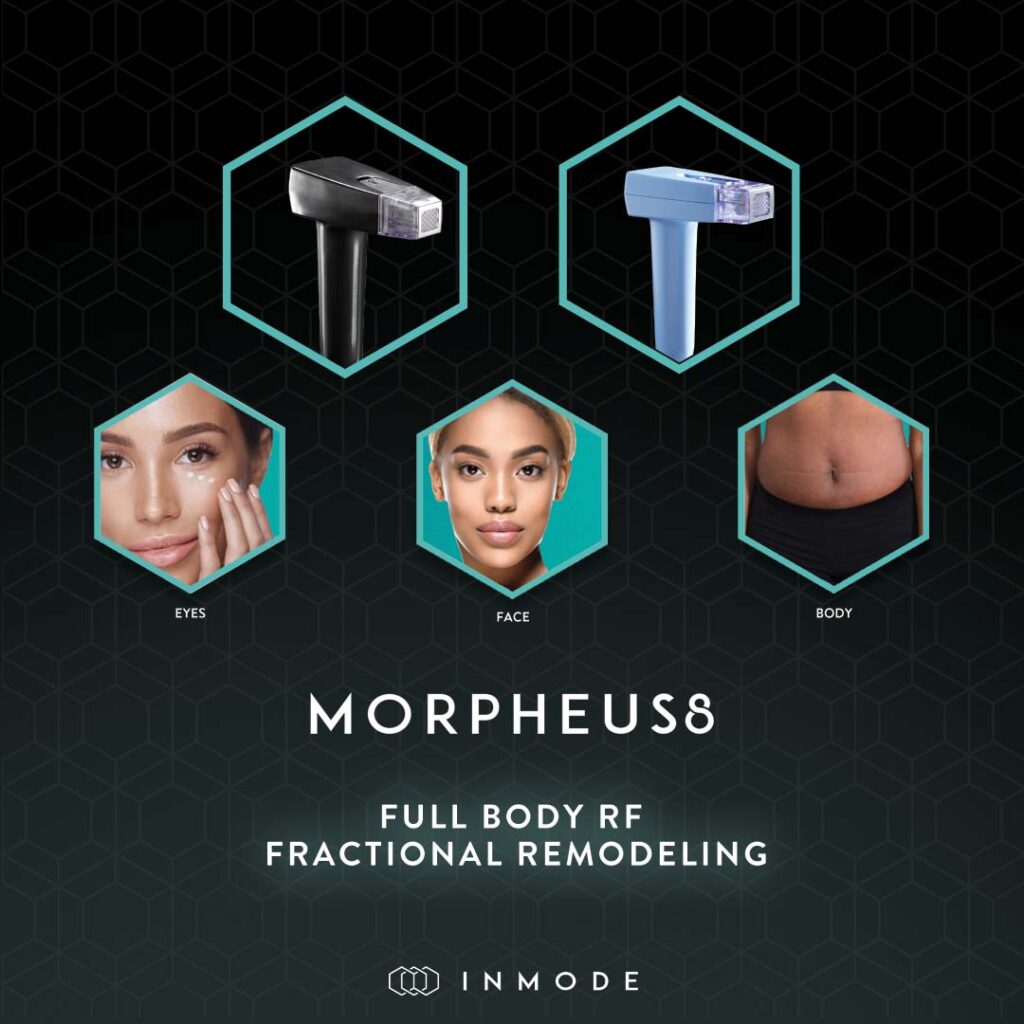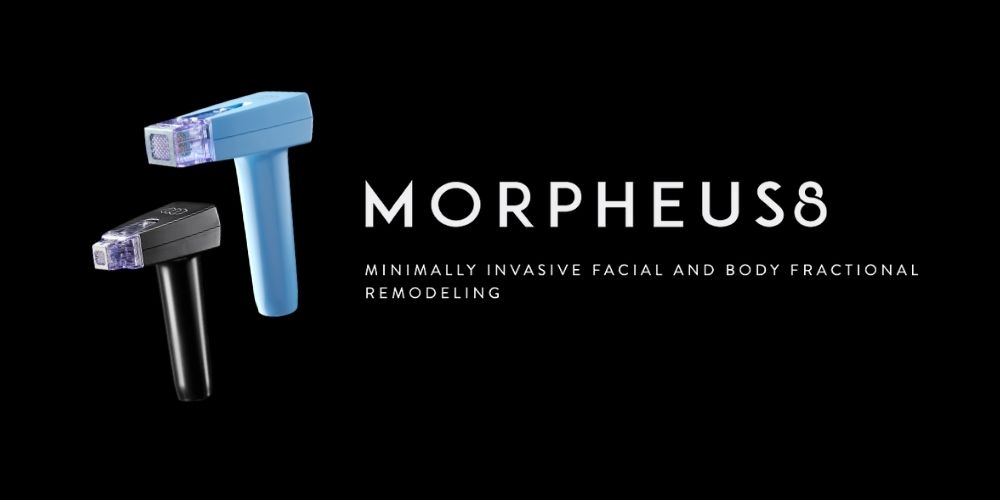 A Minimally invasive Subdermal Adipose Remodeling Device (SARD), designed to remodel collagen and coagulate adipose tissue.
This interchangeable portfolio of microneedling tips, with different pin configurations, provides a modular solution to deliver customizable fractional treatments.
Morpheus8 Body *with burst technology is the first and only FDA cleared technology to provide 8mm subdermal adipose tissue remodeling, with a thermal profile of 7mm penetration + an additional heat profile of 1mm. With Burst mode, bipolar RF energy is deployed to multi-level depths in a single cycle.
Morpheus8 delivers the deepest fractional treatments available, penetrating subdermal tissue up to 8mm (7mm + 1mm thermal profile).
Dual Handpieces allow for increased treatment functionality: Morpheus8 for smaller treatment areas and Morpheus8 Body for larger and deeper tissue treatments.
Four fractional tips with different microneedle configurations (Prime 12 pin, Resurfacing 24 pin, Morpheus8 24 pin, and Body 40 pin) deliver clinically proven RF energy to multiple treatment depths (0.5mm – 7mm).
Equipped with Burst mode RF technology, Morpheus8 Body automatically deploys bipolar RF energy to multi-level treatment depths in a single cycle. The ability to target tissue sequentially at three levels, in millisecond intervals, allows for a significant reduction in treatment times, minimizes skin injury, increases treatment uniformity, and enables customized full body fractional procedures.
Safe on skin types up to and including VI with little risk of post inflammatory hyperpigmentation (PIH) which is common with other resurfacing methods.
Face & Body
Collagen
Darker Skin Tones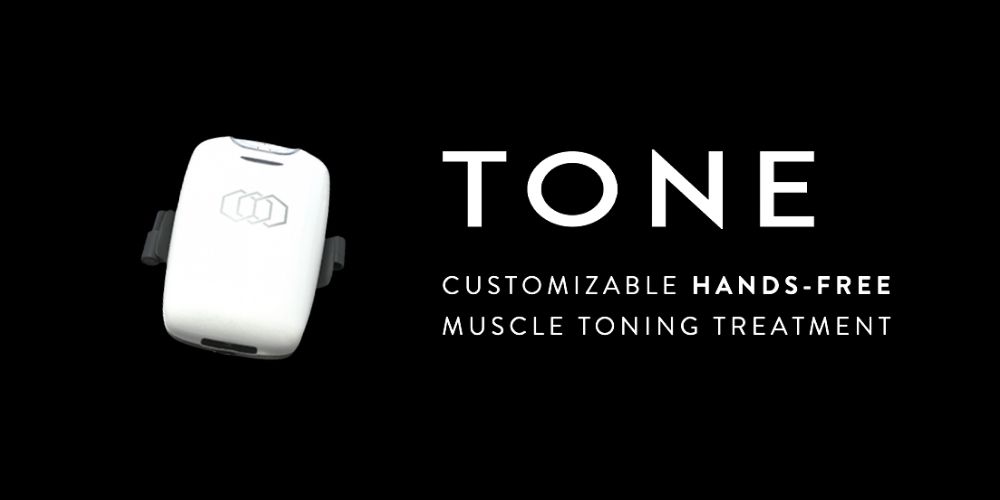 Built-in audible indicators sound when each applicator reaches the optimal temperature, providing patients with updates on their treatment progress.
Tone is designed with a patient call button to allow clients to easily pause their treatment and have clinic staff make adjustments if required.
Tone's treatment screen enables aesthetic providers to visually monitor the thermal effect of each applicator at any point during the procedure.
Tone's EMS technology ensures it can safely and effectively be used on all skin types.
Tone works by emitting pulses for electrical muscle stimulation (EMS) to simulate involuntary muscle contractions. Tone's hands-free applicators target specific muscle groups to restore the strength of the muscle.
Ready to Look and Feel your very best?
Contact us today for your consultation.